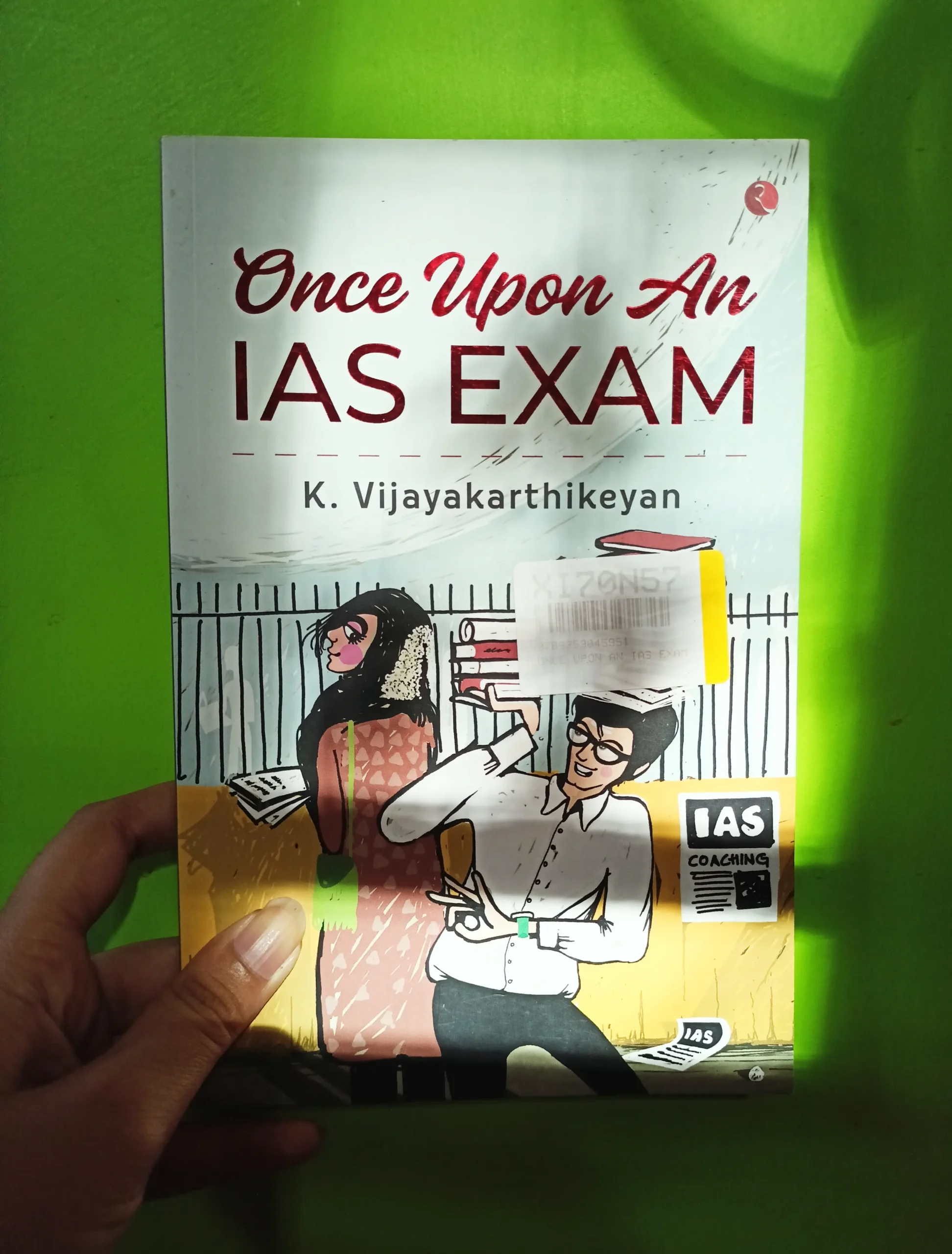 5 mins read
Author: K. Vijayakarthikeyan
Story: 4/5
Presentation: 4/5
Writing: 4/5
Overall: 4/5
Plot of the story
Vishy is an IAS aspirant who sets out to conquer the exam after failing once. It's a nightmare for him that comes true and thus his resolve is stronger this year. There is something in his cool and collected nature that instead of sitting and crying about it he gets straight to action. However, he has another concern, Rithika.
Rithika who has been his best friend for many years didn't reply to his love proposal. Instead, she asked for a month away from him. As he is busy with finding the right coaching center for him and wondering about Rithika, will he clear the exam this year?
'Once Upon an IAS Exam' is a very short and sweet story that dives deep into the lives of IAS aspirants. Vishy's demeanor towards the Exam is definitely something admirable. He goes through the tedious process of looking for coaching centres one by one in Anna Nagar Chennai. He ends up in The Great Minds Coaching Centre. It is here that his life changes for the better.
Along the way, he makes many friends. Two of them, Ashok and Vinod become his close buddies. Ashok, an industrialist's son, was teasingly called 'Doubt Ashok' as he kept asking doubts all the time and took his studies seriously. Vinod, with his preparation for the Exam also had an eye outside the window where the window to the adjacent coaching centre opened and he could get a glimpse of his love interest, Naina. There was much at stake for Vinod, if he doesn't pass this year he would have to go back to farming with his father in his native village.
A special place for them was 'Ashok's paradise' which was a makeshift tent that Ashok and vinod had set up on the terrace of the building that they lived in. During the day the terrace was full of aspirants but at night they had it to themselves. They all spent their days drinking Ragi malt from Krishna tea stall that also sold notes and question papers of the faculty and described their teachers in weird yet accurate ways. The most interesting one, I. Shrinivasan is obsessed with telling his students what all 'He' has done and proposed.
While Vishy was busy settling into his new surroundings, Rithika was at her corporate job with her colleagues who are a bunch of different personalities. There is Badri, the team lead and topper who can go to any length to save money. Then there are the twins, Harini and Dharini who aren't actually twins but have earned the title due to always being together. If you got a chance to meet them, their words would come across as an echo of each other. Then there was Sid, who was Rithika's good friend who made questionable dressing choices.
"In test Cricket, for a batsman to succeed he needs to learn to judge which deliveries he has to hit and which deliveries he has to leave alone. If he unnecessarily touches good deliveries, he will be out.The same applies to our Prelims."
My Thoughts on Once Upon an IAS Exam.
The author has done a great job of bringing variety to the table with respect to the personalities of the teachers as well as that of the students. There is doubt Ashok, topper Deepti, NASA Madhan, and Copycat Venkat. Then there is Prabhu who only wanted the end result and never really worked hard for it himself. Babu who due to circumstances could never make it. All these students and their stories had different endings and gave us a reality check.
As the Exam date approaches, minor inconveniencies keep the readers at the edge of their seats. Some accusations are made, and some intentions are doubted.  While some manage to believe in themselves and with the help of luck manage to pass the exams, some fail to make a mark. Some try again and give another shot while some accept fate and let it be.
This is a light and lively read and definitely the shortest novel I have enjoyed. It's only 138 pages and packs a punch. I wonder how much more entertaining it would be if it was a little bit longer. Even so, it does not disappoint at all. The characters' personalities are very well thought about. The setup of the coaching centers and other places is realistic. It tells an honest story of IAS aspirants and their struggles.
This book is worth a read even if you aren't aspiring to be an IAS officer.