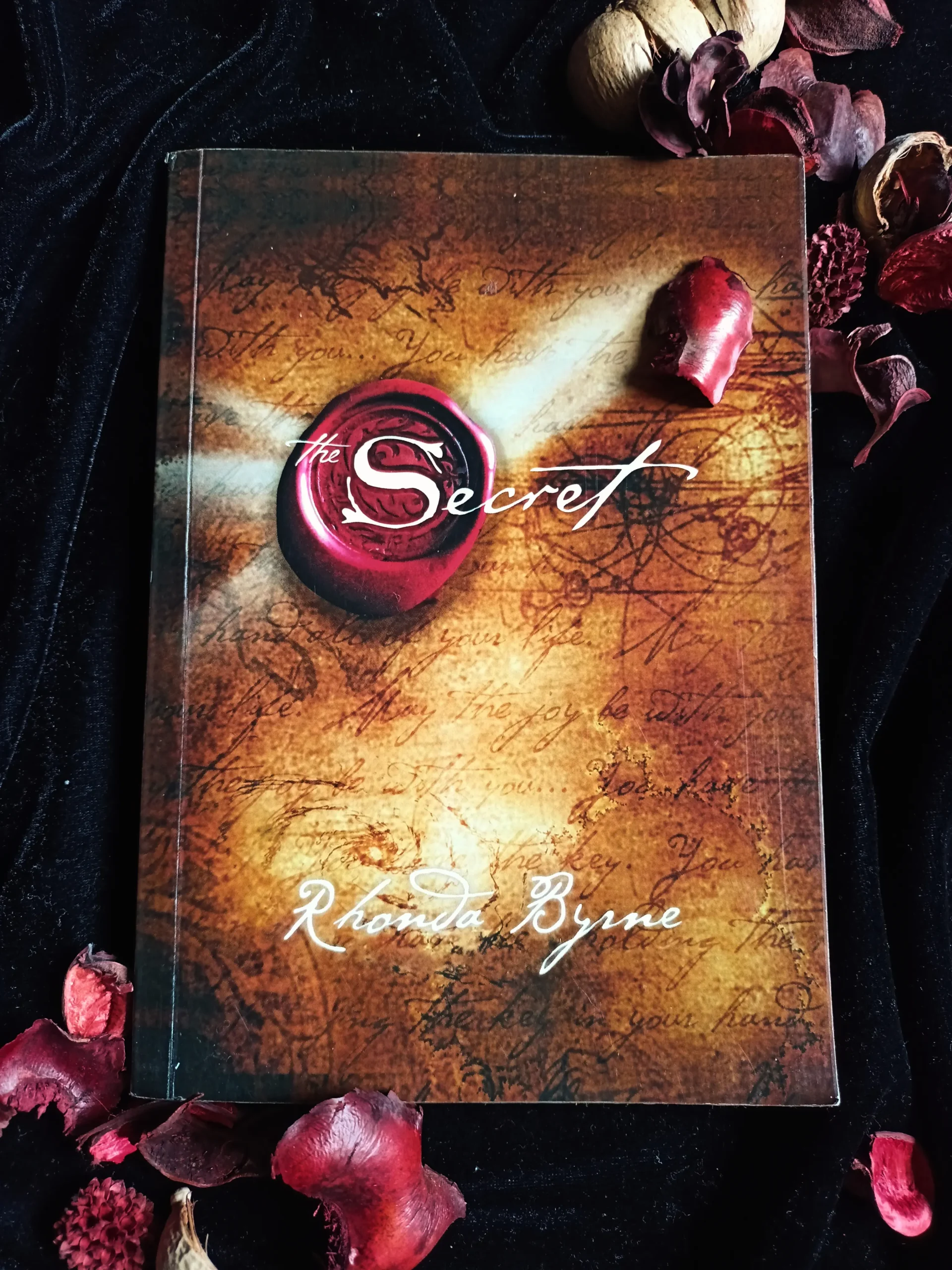 4 mins read
The Secret| Book Review| Rhonda Byrne
Author: Rhonda Byrne
Writing: 4.5/5
Presentation: 4/5
Overall: 4.5/5
Genre: Spirituality/Self help.
"Here's the problem. Most people are thinking about what they don't want, and they're wondering why it shows up over and over again"- John Assaraf
From time immemorial, the knowledge of how to create your destiny has been passed down. It has been learned and used by a lot of inventors and great thinkers. This 'secret' that holds the power to change the face of humanity as well as our individual lives has now been unveiled in this magical book.
Main Idea
The author Rhonda Byrne describes the Law of Attraction as a Universal power that is as true as the laws of physics. Something that can be harnessed to attract abundance. To create a life that you will love to live. The only investment that it will need is your thoughts. Think positive and abundant thoughts and the same will come back to you. In this law of the Universe, like attracts like. A great emphasis has also been placed on gratitude and visualization. You cannot receive more of something unless you are thankful for what you already have.
"I always say, when the voice and the vision on the inside become more profound, clear and loud than the opinions on the outside, you've mastered your life." – Dr. John Demartini
My opinion on The Secret
When I had initially picked up this book to read in my college days, I found the concepts slightly difficult to wrap my head around. As I progressed through the book, I realized every little thought and idea was explained in great detail. The main idea is explained in a variety of different ways so that every reader will understand the gist of it. Initially, some parts might seem a bit repetitive but it seems like the secret does not only have to be taught but ingrained in your mind and hence the repetition makes sense.
One particular metaphor that I liked was that of Aladdin and the lamp from which a Genie appears. The Genie always says one thing, 'Your wish is my command'. So, whatever you think, say or act upon is assumed to be what you want by the Genie. He will fulfil your wish no matter what. That is exactly how the Universe works. Once it knows what you want, it will rearrange circumstances to make your wish come true.  
This book is filled with quotes by great thinkers and success stories of the law of attraction. Tales of how people have been successful in manifesting love, relationships, money and desired careers have been described in detail. It has dedicated chapters for each aspect of life. Some exercises are also included that you can practice to invite abundance. All in all, it's a lovely introduction to this Universal power.
The Law of attraction has been very helpful in my journey as well. Everyone should give this book a try, regardless of whether they believe in the law of attraction or not. I would recommend it. However, it's essential to keep an open mind about it.
There is also a movie with the same name. It is the knowledge from that movie that has been compiled into this book. This book is also part of a series of books by Rhonda Byrne written about the Law of attraction. Some of the people who know about this book say that they enjoyed the audiobook version more than the written one as it inspires them more. I have personally enjoyed both.
So, do you believe in the law of attraction? Have you ever used it? I would love to hear your stories in the comments.
If you like this book, you would also love to read the other books from this series: The Power, The Magic, The Greatest Secret, Hero, How the Secret changed my life: Real People.